Air conditioned rooms
5 clean cottages hidden in nature in which Two of them are air conditioned. A separate dormitory is capable to occupy 25 persons(Only for Family Groups)
Dining hall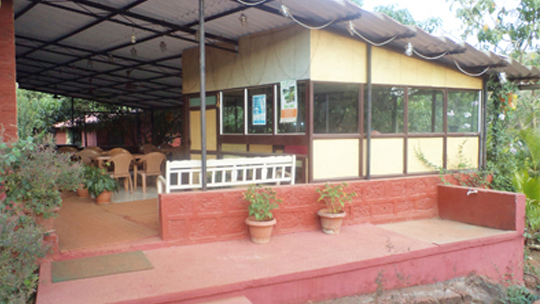 A breezy dining hall with special seating arrangement to enjoy the taste of delicious food.
Restaurant
We have clean and well equipped kitchen to prepare Pure Vegetarian and authentic Konkani cuisine.
Garden
6 acres of land with traditionally planted trees and plants including medicinal and aromatic plants.
Shree Ganesh Temple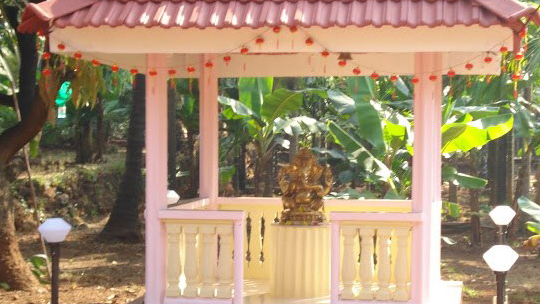 The Ganesh Temple standing prominently takes you to the religious feel. The process of mental peace begins here.
Cozzy Cottages
ChaitanyaSrushti serves you with 5 clean cottages hidden in nature.